---
Resources
---
Passage to
the East Page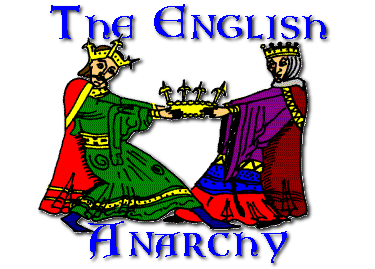 Unfortunately, feast is already full for this event.
All bed space in cabins is taken, but there is still floor space available.
Henry I has died from a surfeit of lampreys, and Empress Maud has come to England to claim the throne that her cousin, Stephen of Blois, has claimed for his own! The Earl of Gloucester supports his half-sister Maud, and has defied King Stephen! The Conqueror's grandchildren have plunged 12th century England into a civil war that has ravaged the land and where anarchy rules.
In the midst of this civil war, Lord Christopher Woolsey and his company decide that now would be an opportune time to fulfill their commission from Baron Corwyn to acquire objects of rare worth and beauty for his new bride. From here our brave band of travelers will set forth on their journey to the East. Help us celebrate the beginning of their travels, even as the shadow of war hangs in the air…
For a brief overview and timeline of King Stephen's reign, go to THL Eldred's article on The Troubled Reign of King Stephen.